Providing the best in flexible cable for control and automation.
Welcome to the NEW website of SAB North America. We have updated our website to make it as easy as possible for our customers to be able to find the products they need. This is consistent with our mission: To provide the North American automation and robotics industry with the finest in specialty cables and cabling solutions, along with the expertise, responsiveness, and dedication to quality that you deserve.
At SAB North America, we're sure you will find a wide array of wire & cable products and the service that lies behind them to be a welcome change. You will more than likely discover exactly the standard cable that meets your needs on this site – anything from flexible control to continuous high flex to high temperature to halogen free to VFD drive cables – with just a couple of clicks. However, if you cannot find exactly what you are looking for just contact us and we will help you to find an existing cable solution or we can help you engineer a specialty custom cable that suits your needs.
Featured Wire & Cable Products
Cord Grip Brochure
SAB North America offers a complete range of IP 68, RoHS compliant, polyamide, nickel-plated brass, and stainless steel cord grips in a variety of colors, sizes, styles and thread types.
VFD Cables for Motor and Drive Applications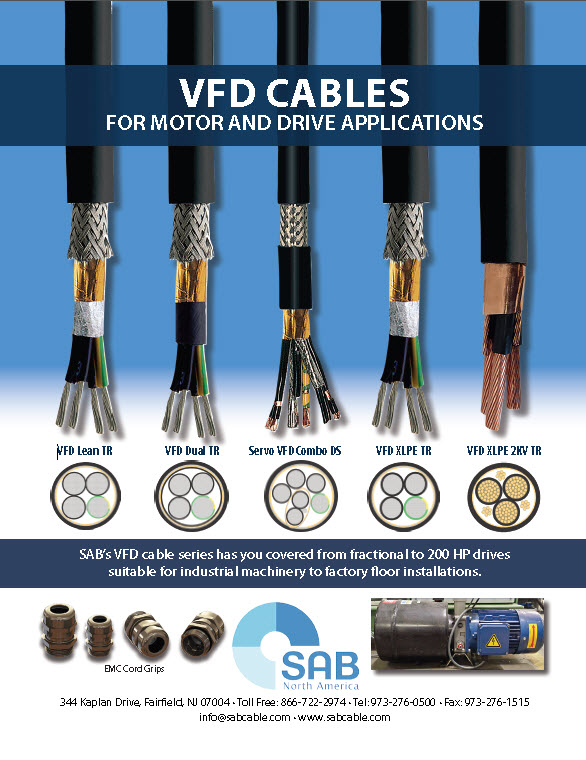 SAB's VFD cable series has you covered from fractional to 200 HP drives suitable for industrial machinery to factory floor installations. The full offering of VFD cables includes VFD Lean TR, VFD Dual TR, Servo VFD Combo DS, VFD XLPE TR, and VFD XLPE 2KV TR.
DC 105 Data Cable Series

SAB introduces a more complete line of the DC 105 Series. In addition to the previously offered cables, we now present the updated

DC 105

,

DC 105 C

, and

DC 105 CTP

. View the spec sheets today.
BlueLine Cables for Shipbuilding

SAB North America offers a full line of cables that are perfectly suited for Ship Building applications; some of which are featured in the BlueLine Brochure available for download.
Reeling & Lift Cables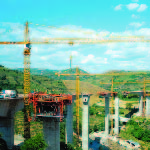 SAB North America has you covered from

reeling applications to lift applications

. Weather you are in need of different cables for elevators and transport or spring and motor cable reels, lifting appliances, transport systems ,agricultural machines with medium or elevated mechanical stress or as control cable for crane arms, the cables you are looking for are in our brochures.
Servo Motor Cross Reference Sheet
SAB North America now has a cross reference sheet for Servo Motor Cables. If you have any additional questions, call your SAB Sales

Representative today!
VFD Whitepaper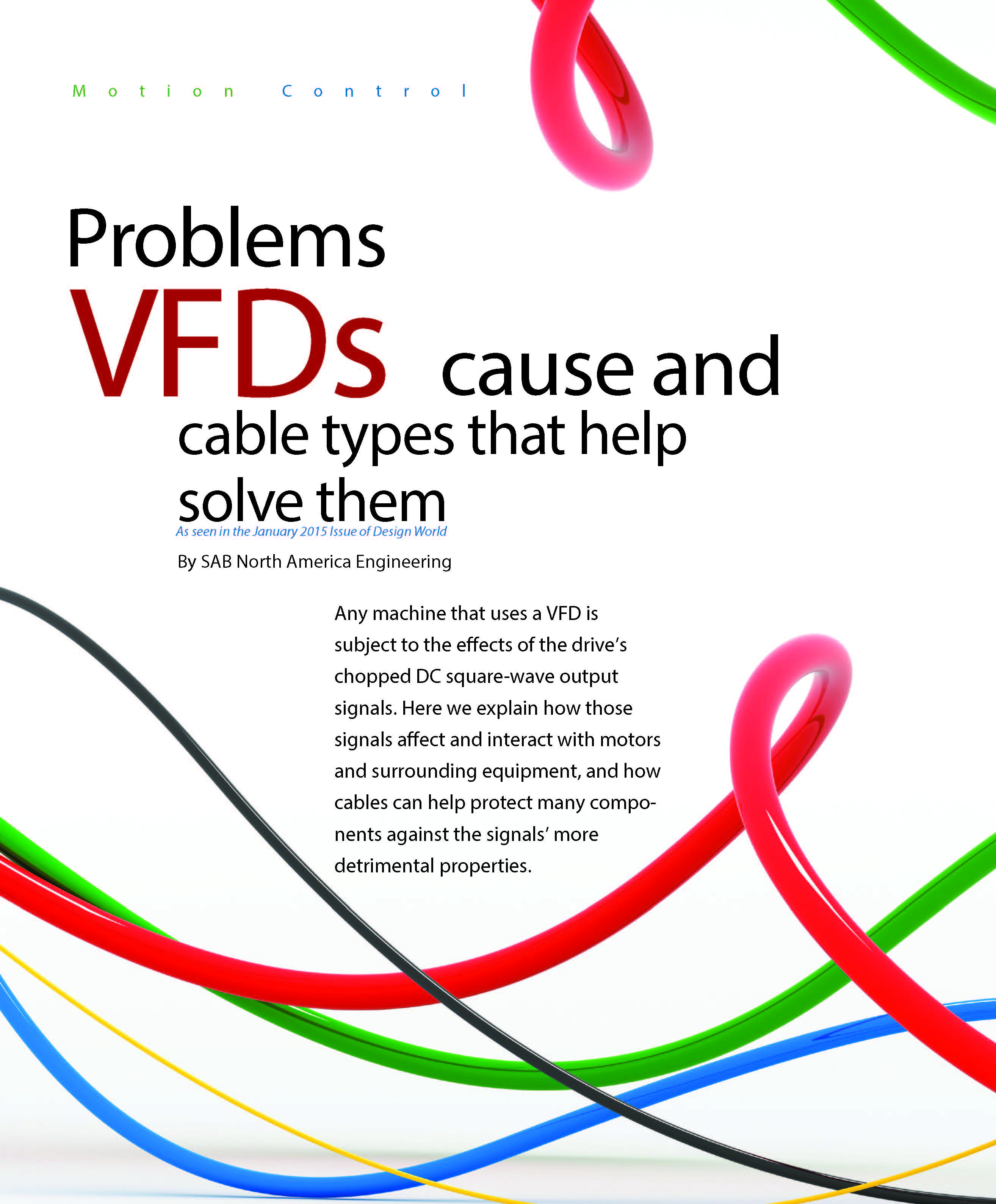 Any machine that uses a VFD is subject to the effects of the drive's chopped DC square-wave output signals. Here we explain how those signals affect and interact with motors and surrounding equipment, and how cables can help protect many components against the signals' more detrimental properties.
SAB Portrait
About SAB - a family business since 1947. This brochure will give you a company overview and dynamic view of our product offering to help you find the right cable for your application. Please call 866-722-2974 with any additional questions you may have.